Here at the Jacqui Robinson Education Centre, we encourage consistent reading in order to develop our students comprehension. With this, they can then progress confidently through primary school.
Reading develops our memory, writing ability and imagination, therefore it is important to do so regularly, even if it were only for 15 minutes a day.
We have all been there, where we try to start a book that has been recommended to us by a friend or colleague and it turns out to be a disappointment. However, when children read they are exposed to different writing styles, opening up to a wide range of exciting new vocabulary to improve their grammar. Guided reading with parents is the best way for children to become invested in a book so it is important to read together every day.
Below is a list of 6 books perfect for your 7 or 8 year old child that will not only entertain them, but build their self-confidence and knowledge to succeed through their academic years.
1 – The Colour of Home by Mary Hoffman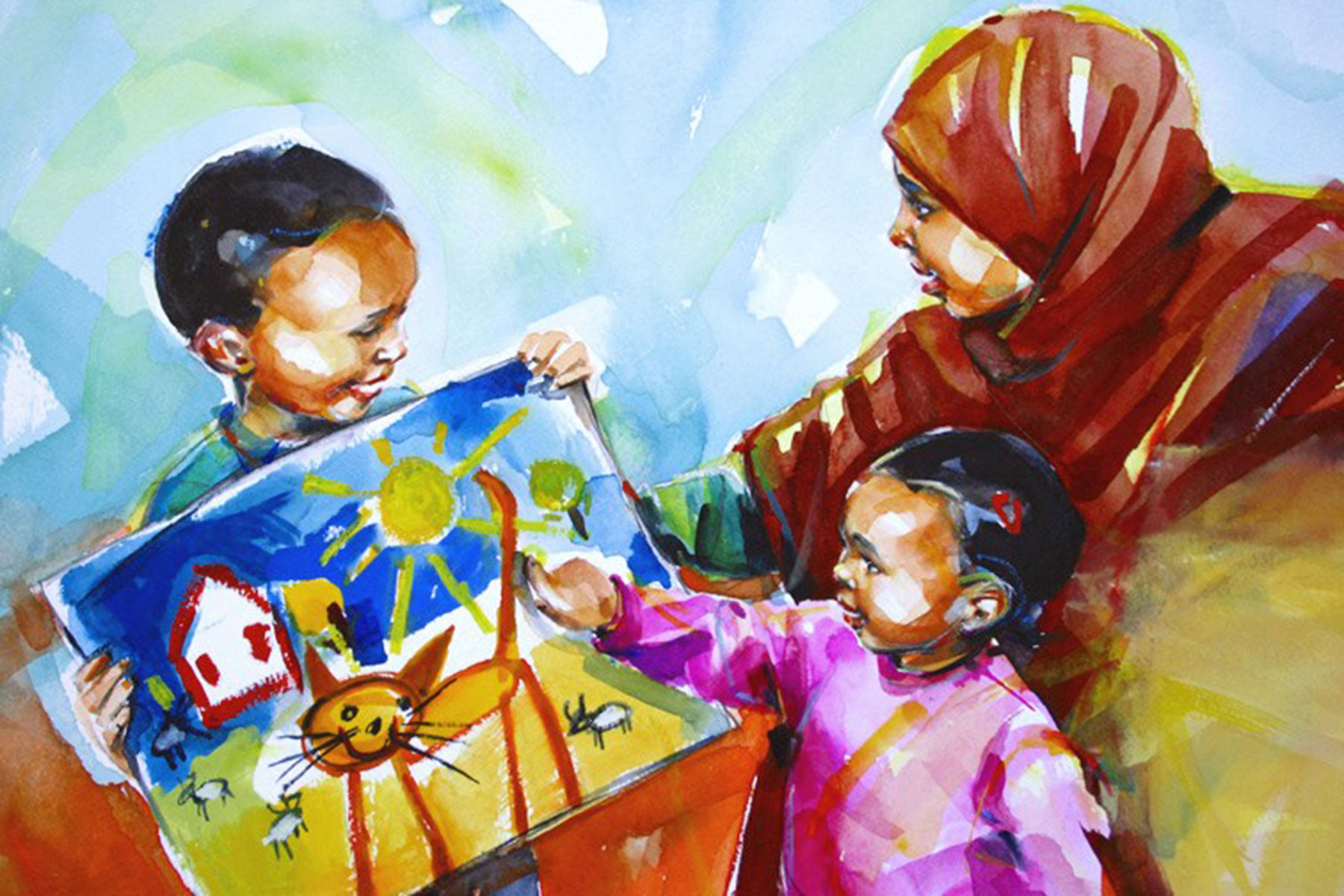 Hassan recently arrives in the USA as his family have involuntarily fled Somalia and he draws pictures of the African landscape that he so deeply misses. The bestselling author Mary Hoffman approaches important social issues thoughtfully and in a humble manner.
Picture books can be a great read because Writing and narration is balanced with beautiful drawings. In this case, the illustrator Karen Littlewood depicts the hardship that Hassan and his family are forced to endure.
This book is perfect for children who are eager to develop their knowledge of the world around them.
2 – The Magic Finger by Roald Dalh
Written in 1962, this story is about the Gregg family and the narrator who is a 10 year old girl. This girl discovers that she has a magical finger triggered by her anger. Even though she is friends with the Gregg children, she does not like the fact that they go hunting with their dad. Her magical finger then takes control to fix the problem.
Roahl Dahl cleverly crafts this books to teach a masterful lesson of treating others as they would treat you. The power of goodwill and empathy to resolve problems plays an important part in this book as well as being able to put yourself into someone else's shoes has its challenges but can overcome conflicting ideas.
By using the enchanting effect of magic and mystery, this book will keep you and your child smiling. Overall, The Magic Finger is a great little story with a fantastic message.
3 – Fantastic Mr. Fox by Roald Dalh
Another Roahl Dahl classic of an extremely crafty and cunning fox that continued to steal livestock from the meanest farmers you could ever meet. The farmers Boggis, Bunce and Bean take matters own hands to try stop Mr. Fox. Mr. Fox is then forced to protect his family from the brutes that invade his home.
Despite having a similar message to The Magic Finger, it also portrays that if we work together we can achieve more than we had hoped for.
4 – The Long Walk to Freedom (children's illustrated version) by Nelson Mandela
Following the incredible life of Nelson Mandela, this books provide a great read, showing the ability of our drive and passion to overcome great difficulty.
His biography has been adapted for children. From being a little "troublemaker" to South Africa's first black President and his campaign for freedom and justice.
5 – Diary of a Wimpy Kid by Jeff Kinney
The book series follows the life of the main character, Greg Heffley, and his journey through adolescents and high school. Each book contains handwritten notes and simple drawings to guide the reader through Greg's adventures.
This books is an easy and enjoyable read whilst having many comical aspects providing a guaranteed laugh.
6 – The Terrible Tudors by Terry Deary
Terry Deary's Horrible Histories book series contains a perfect combination of fascinating history and witty humor. We all know that the Tudors were royalty ruling from 1485 to 1603, however what we sometimes all fail to remember are all of their atrocities. Going through Henry VIII and his six wives to the lives of his 3 children Edward VI, Mary I and Elizabeth I, this book series is a must read for all children.
We love all of these books and would recommend them to any budding young readers.
Let us know what books that you have really enjoyed reading and add to our list!
Have a lovely day!